The blogosphere is an exciting space online for people to build communities and express yourself. You might be a manager of a corporation, a student with a passion for communication, or a hobbyist. Building a blog is relatively easy.
The first thing to know is – what kind of blogger are you?
You may not have the technical skills necessary to start a blog, or you may think you do not have the skills to start a blog – there are plenty of free, open-source systems that guide you through the process, allowing you to design your site how you wish, including WordPress, Wix and Blogger.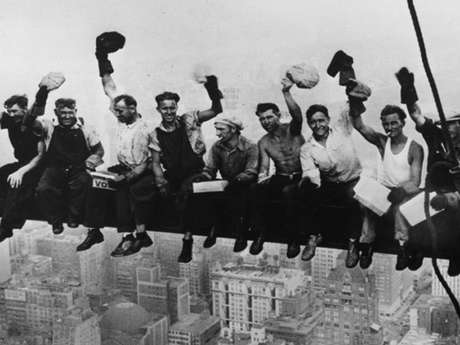 If you can use e-mail, you can blog!
Each system has it's strengths and weaknesses, reading other people's blogs and playing around with one or two will quickly show which you feel most comfortable with – by the way – don't be put off when you see some 'amazing' layouts and designs that others have produced, you do not have to have all 'bells and whistles' for your site – it's the content that will keep you and potential readers interested.
I assume that you are reading this on some sort of computer, which means you already have some of the skills necessary.
Don't assume that because a person's blog has amazing graphic content, it will be an amazing read, similarly, do not assume that the more simple layouts are dull – remember, it is content that matters most.
Who is your blog for?
In the media industry, they call this your 'Target Audience'. It maybe that you are writing a blog as an alternative to keeping a diary, in which case, what you write and how you write and display it only matters to you.
You also do not need to base your blog on the job/career you have. If you are a chef, you may want to post recipes or amusing anecdotes about your experiences in the industry. However, you may not want to write about the industry you work in, but release a hidden passion onto the blogosphere – you may whittle small celebrity figures from pine wood, you might be a huge sports fan and provide commentaries on the latest games with an alternative angle to broadcasters, you might have a penchant for designing wacky alternatives to the morning alarm clock – whatever your thang, make it interesting and fun for you, first and foremost – otherwise, what's the point?!
Take your time.
You don't have to go charging ahead with layout design, business links, marketing, social media link-ups, images, audio, video – heck, you might never want to do some of those things. If you are after a reader following, this will take time too – be patient.
If you get yourself into a pickle, press the back-button, delete, undo – it's not the end of the world. The thing that got me when I first started blogging, was when I changed the style (WordPress calls it Theme), of my page. Suddenly everything was in a different place, some stuff wasn't there anymore; as far as I could tell (it was, just under different headings!).
You might yell "Aw shiiiit!" if things don't go as you expected – but you can't break anything – unless you throw your laptop out the window – remember to use your Delete button, or just go back using the tab arrows on your internet page.
Set up your blog. Write your first post. Log out. View it as a reader. What does it look like? I know, mine did too!!!!
It may have been noticed by one or two of you, that I myself only have a very loose theme to my posts – hence the blog name – Flailing Through Life – this is how my brain works. I am interested in too many things for me to whittle it down, plus, I enjoy having a broad brush to paint with – and that's the first and last reason to blog –
– enjoy it.
And here's a little bit of Bowie to set you on your path….