Rant time!
Today. One day. There are 365 days in the year and we are dedicating 1, one, ONE! to raising awareness of our environment.
I find it completely and utterly mind-blowingly stupefying that we can treat our planet the way we do.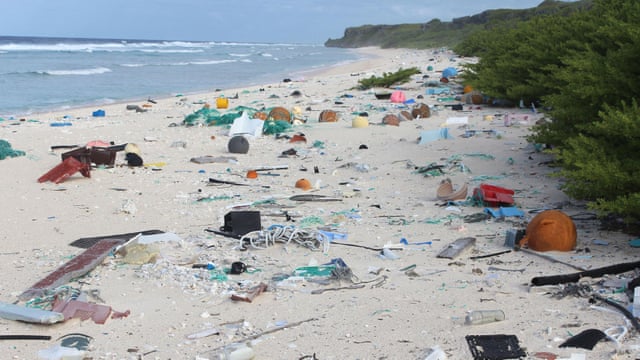 If you were given a lovely cottage, on a green plot of land that provided you with EVERYTHING YOU WILL NEED FOR THE REST OF YOUR LIFE, would you scatter your rubbish across it? Would you get rid of all the flowers and grass to be replaced with tarmac or concrete? Would you systematically kill off all the pollinators like bees? Would you – to put it bluntly – shit in your own bed!?
And yet, that is exactly what we are all doing. We are all complicit in the plastic-poisoning-deluge-traffic-jamming-exhaust-choking-animal-suffering-I-couldn't-care-less attitude that embodies humanity today. Our view of ourselves is so ego-centric, so utterly selfish, that we allow our children to die in the thousands because of chemical pollution, we crave money and 'stuff' so much, that the consequences of our actions do not even register in our reptilian brains.
I know, I know, you and me, the 'little people', can't make huge changes, and I so want a mobile phone to keep in touch with people, even though it's made of plastic and tiny pieces of metal that will never decay when it is eventually disposed of. And I really, really need my plastic laptop so that I can write this nonsense. And I need paper to write on, for work and home – and I do like soft white loo roll to wipe my backside on. And on. And on it goes.
I know people who have said things like, "Well, what can I do? And besides, everyone else is doing it." ! What a stupid comment! Didn't you mum say to you when you were a kid, and you copied something daft a friend had done, "If he stuck his finger in the fire, would you?"! 'Course you bloody wouldn't – and if you answered yes, then you need your head feeling!
My old mum always wonders why we spend so much on sending ships to explore space, when we don't even know, for sure, what is in our seas. We get medicines from the rain-forest, and so we're busy hacking it down, for what? We have things we haven't even discovered in our own back yards. What's that saying, 'The grass is always greener'? Well at this rate, children of the future will be saying, 'The soil is always redder.' as we speed off to populate another globe, so we can simply shit all over that.
There are things we 'little people' can do. We have something that the governments and corporations don't have – voices in numbers. If we all shout out together, we can deafen the fuckers. I'm not expecting you to go plastic-free-stop-using-your-car-sow-seeds-everywhere-recycle-everything-and-share-your-shower-with-the-neighbours, BUT, you can do your bit.
You can make a change. You can clean up and thus save the ONLY PLACE YOU HAVE TO LIVE. And if we all don't stick our finger in the fire at the same time, then maybe there's hope for us yet.
Visit the World Environment Day web-page –                          http://worldenvironmentday.global/
Learn how to make your own household cleaners (and much more) –https://www.goingzerowaste.com/
Recycle your old bras (yep, someone can use them) at some places around your community, or visit –                                                                            http://moralfibres.co.uk/bra-recycling/
Next time you go shopping, don't use plastic bags for you fruit and veg, and, at the till, unwrap these items and ask them to dispose of the wrapping (I have started doing this, the staff are surprisingly compliant). And sign this petition – https://www.change.org/p/uk-parliament-stop-supermarkets-from-selling-raw-fruit-and-veg-in-plastic-packaging
Get your children to walk to school, instead of packing them into your fumy car – https://www.theguardian.com/environment/2017/jun/12/children-risk-air-pollution-cars-former-uk-chief-scientist-warns
Read Silent Spring by Rachel Carson, about the appalling effects that pesticides have and continue to have on our land and our selves – because of corporate greed.
Be like David Sedaris, American humourist, writer, Radio 4 infiltrator; who regularly picks up litter from his local area, for nothing other than keeping the landscape beautiful.
To steal from actor Michael Sheen's 2015 speech on the NHS:-
"…what sort of society do we want to be? What is our vision for ourselves? What are the qualities and the principles that we aspire towards, and choose to defend?"
and to misquote from the same speech:-
"There is never an excuse to not speak up for what you think is right. You must stand up for what you believe. But first of all – by God, do something."